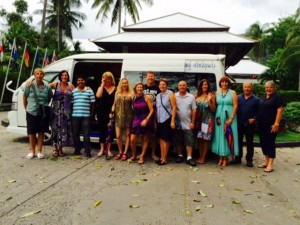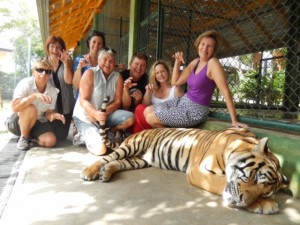 If you are considering traveling to Thailand for dental treatment or cosmetic surgery treatment and don't want to travel alone, you may want to consider joining our Group Surgery Holidays or Group Dental Treatment Holidays.
The group will be escorted by one of our experienced staff to assist you during your time in Phuket. We will provide you with the local knowledge and inside tips on where to eat, shop and pamper yourself and give you the support and guidance to make your holiday enjoyable and stress free.
If you are travelling to Phuket for cosmetic surgery or dental treatment we will be by your side to take the worry out of orientating yourself in a foreign country before and after your treatment, and during the recovery process. We will assist you with any communication issues regarding your day-to-day needs, and surgeon/hospital procedures and instructions.
2017 Escorted Group Departures
15 October – 29 October 2017 -14 nights in Phuket
Return airfares, taxes, return airport transfers, 14 nights at 3.5 star resort at Karon Beach with breakfast daily, transfers to and from the hospital for treatment in Phuket, service and guidance of an Australian escort.

Ex Brisbane from $2420/Person Twin share $2780 Single | Flying with Thai Airways 
Ex Sydney from $2325/Person Twin Share $2685 Single | Flying with Thai Airways
Ex Melbourne from $2189/Person Twin Share $2550 Single | Flying with Thai Airways
Ex Adelaide from $2279/person twin share $2615 Single | Flying with Malaysian Airlines (Based on 13 nights)
Ex Perth from $1949/Person Twin Share $2310 Single | Flying with Malaysian Airlines 
All prices are subject to availability and conditions apply.
Price is subject to change until paid in full.